Half Braided Afros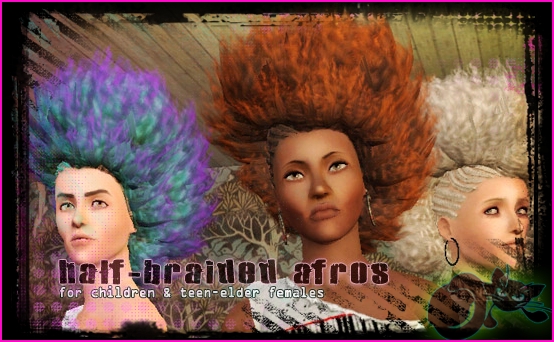 By request, a loose afro style with cornrows on the side.
There are some transparency issues with this hair from certain angles, and I'm fairly certain these issues cannot be fixed short of remeshing the trouble parts. Since I've already remeshed this thing once, I'm calling it a day and saying it's good enough. I'm experimenting with a couple different methods for creating a poofy afro texture without resorting to the whole solid-ball-covered-with-transparent-outline trick, so this was one of the results. There will be more in the future.
Despite all the above, I'm pretty happy with how this turned out. (I just have a little bit more to learn for next time!)
The poly count is a little on the higher side, at about 8400 polys. This hairstyle is enabled for children unisex and for teen-elder females. Enjoy!
More Images: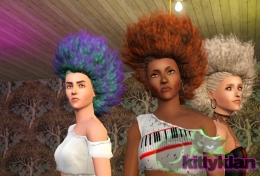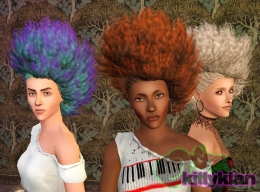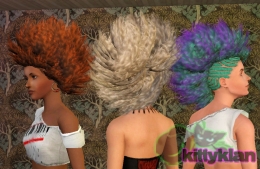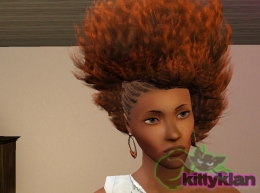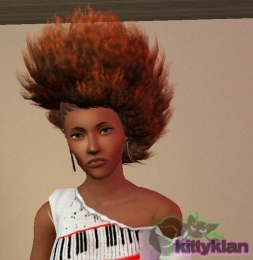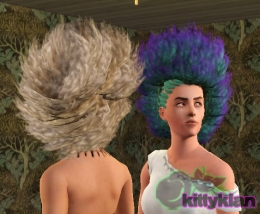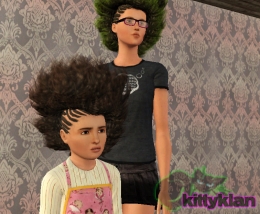 Download: